Who does not want a vacation to the Netherlands? The country that is famous for its tulips is one of the popular tourist countries for Indonesian travelers. Planning a Dutch trip will certainly not miss the city of Amsterdam. Amsterdam is the capital of the Netherlands which is famous for its natural beauty and city.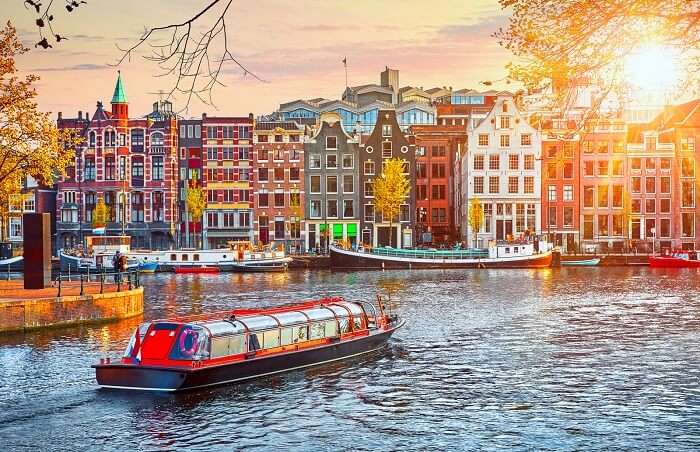 Here are the most recommended tourist attractions that you must visit while on vacation in Amsterdam:
1. Anne Frank House
For those of you who like history and literature, certainly no stranger to the figure of Anne Frank. Anne Frank was a Jewish girl who in her hiding spent time writing diaries and novels from her thoughts. You can get to know this intelligent and inspiring person better by visiting Anne Frank House.
This historic site was once a hiding place for the Frank family from the Nazis during World War II. After the war ended, his father, Otto Frank returned to the house and found his daughter's written works that were worth publishing to the world community.
Visiting Anne Frank House is one experience that should not be missed when visiting Amsterdam. The house is indeed small and you have to wait in line to explore this house. One tour can take about one hour. However, guaranteed not to regret after "getting acquainted" with the inspiring figure of Anne Frank through this historic home.
2. Royal Palace Amsterdam
Another historic site that you should visit in Amsterdam is the Royal Palace Amsterdam. This location is one of the landmarks of the ancient Dutch empire in Amsterdam. This one palace is recognized as having luxurious and magnificent architectural and interior beauty.
You can surround the palace with an audio-guide that works very well (available in English). So it's more free to explore the palace alone but still get interesting information.
The location of this palace has an open schedule for tourists who alternate every time. You can see the schedule on the official website.
Royal Palace Amsterdam is located in Dam Square, one of the famous city squares in the Netherlands. You can find many restaurants and cafes to rest after a visit to the palace.
3. Bloemenmarkt (for Shopping)
Shopping is one of the mandatory agenda in your Dutch traveling plan. There are many beautiful traditional markets and sell a variety of authentic Dutch souvenirs in Amsterdam. One of the most beautiful and recommended is Bloemenmarkt.
Bloemenmarkt is a famous floating flower market in Amsterdam. This market is located on the edge of the Singel canal, located between Jalan Muntplein and Koningsplein. Want to shop flowers or just window shopping at this location can be a fun simple agenda.
The market is neat and you can see a variety of brightly colored flowers that are still fresh. Starting from tulips, sun, roses, and various other flowers according to the season. Bloemenmarkt will look more beautiful with these flowers in the summer.
In this market, you can also find a variety of typical Dutch souvenirs. Starting from wooden shoes (klompen), various ceramics, key chains, fridge magnets, and much more!
4. Brouwersgracht
The Netherlands is also famous for its beautiful and clean canals. One of the canals with captivating beauty is the Brouwersgracht canal. This canal has a beautiful view every season.
This canal is also not too crowded because it is quite far from the tourist center in Amsterdam. So the view of the canals and streets in this area is quite calm and quiet. In this area there are also various cafes and restaurants such as coffee cafes, pizza and chinese food restaurants, and various other types of shops.
We can see boats passing by in this canal and several floating markets. A leisurely walk or rent a bicycle can be a fun agenda for you!